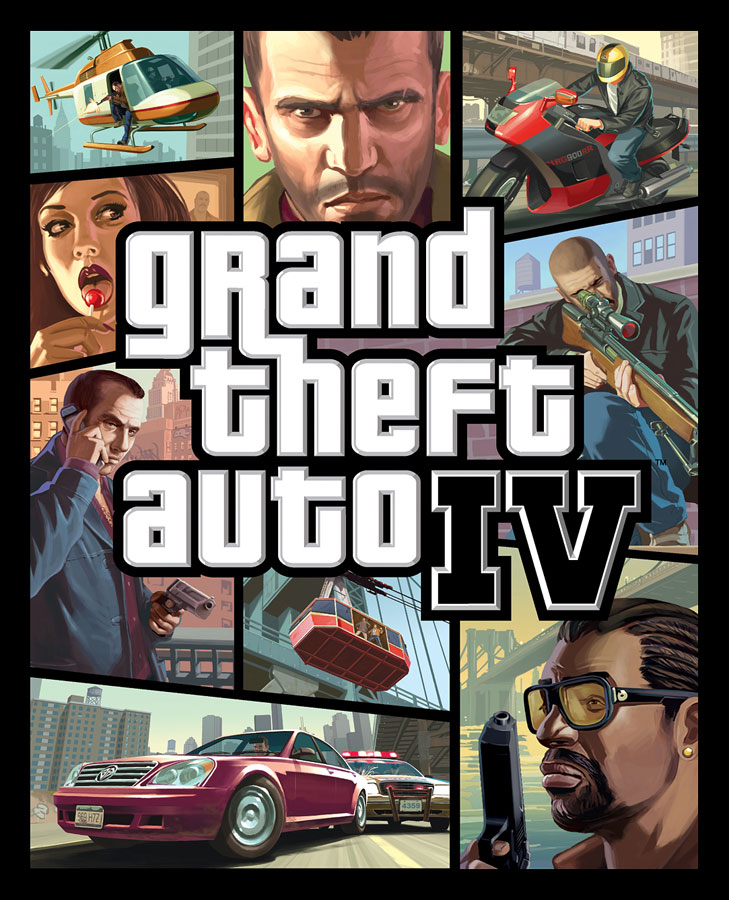 I am angry.
I am angry about a 'game' called
Grand Theft Auto IV
. I am angry because this 'game' romanticizes, decontextualizes and glorifies male violence against women and against other men.
It portrays women as the sex class
(willing and available) and men as autonomous agents with full subjectivity (as long as they are hegemonicly masculine). I am angry because this is the result of living in a patriarchal, ethnocentric, xenophobic, homophobic and, yes I'll say it, woman hating culture. I cannot understand this 'game' as anything other than that.
I am scared to live in a culture where this is considered a viable form of entertainment. The protagonist of
Grand Theft Auto IV
, Niko Bellic, fucks women, seemingly all prostituted women, and then brutally murders them immediately afterward if he so desires. Bear in mind, of course, that 'he' is controlled by the player. Young men all over the country (and beyond) will learn that the value of women is their capacity to provide male orgasm. That is all.
I am angry that abuses of women are not taken seriously; are not seen as major social problems. In this culture of domination the murder of a prostituted/raped woman cannot be taken too seriously. Yet in video game culture it is not seen as a problem. Stamp an "M for Mature" rating on it and move on.
It seems worth examining the otherness of Bellic here as well. Admittedly, I am no expert in gaming or gaming culture, I have only played a few in my life and have never been amused by their seeming androcentrism, exclusivity and extraordinary violence. Bellic is a Bosnian immigrant in search of "The American Dream." I think it is relevant that in a game produced and developed by
plenty of
white men
, Bellic is depicted as 'foreign' and/or not white. It enables white American men to play the game and distance themselves from the extraordinary violence that they are enacting upon women and other men. "Oh American men do not murder, rape or pay for sex!"
In a time when immigration is such a heated issue,
Grand Theft Auto IV
must be placed within its proper cultural context. It is not an accident that Bellic is a violent, over sexed, thuggish immigrant.